You will find the profile report in the "Reports" section.
Please notice that you will be able to filter your profile overview by type of device or by customer personas and finally you will be able to select a specific report period.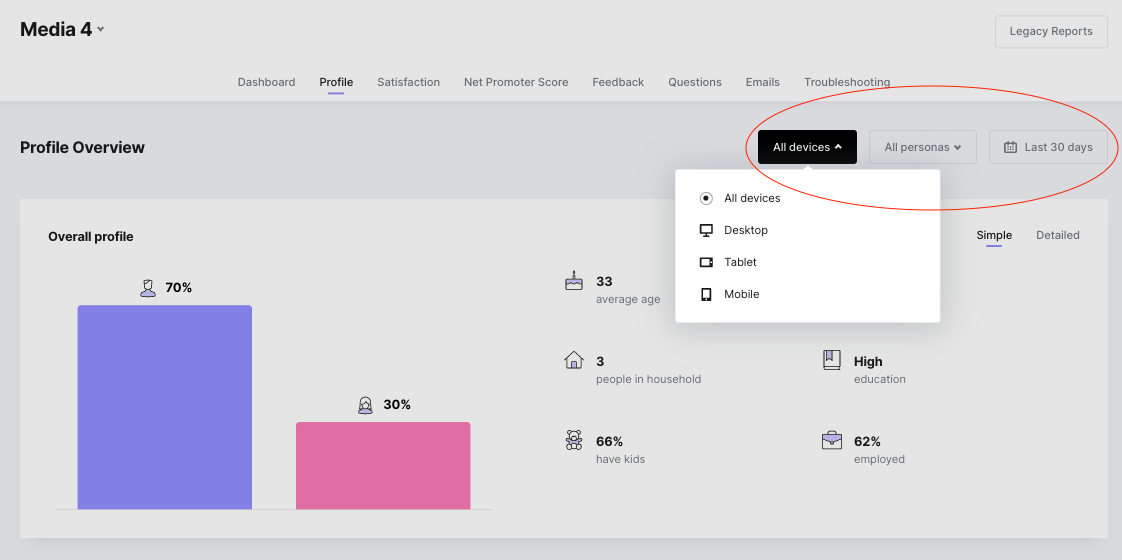 The Overall Profile
In the overall profile, you will find an overview of all standard socio-demographic data you collected with the survey such as gender and age.

You can choose to either visualize data in a "simple" report or you can click on "detailed" and break down the data collected.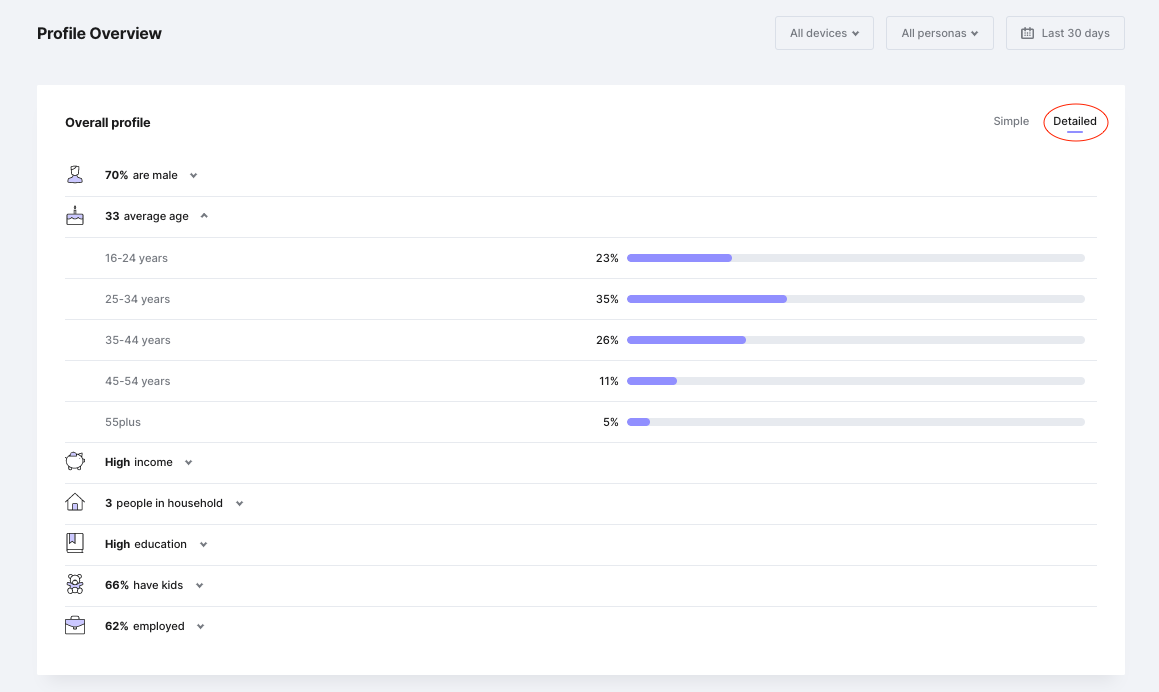 Most common personas and visitor frequency
In the profile report, you will also find who are the most common personas answering your survey. You can filter the common personas report and select whether you want to see your favourite personas, the personas you have created or the standard personas built in the UserReport interface. If you want to know more about customer personas, please check our guide.
In the report, you will also find a breakdown on visitor frequency.

The drill-down section
In the last section of the profile report, you will be able to drill down data according to different parameters: media, demographics, customer personas, devices, questions. This way you will be able to easily find trends and patterns.

The customer personas feature
You can also choose to look at your report by selecting different customer personas. Click on the top right corner to select personas. 

If you want to learn more about customer personas and how to create your own, check our guide here.