Double Click DCM Adserver
Double Click DCM Adserver
It's recommended to use Event Tags to set up non-DoubleClick tracking URLs in your ads.
First you create a tag in DCM and include the tracking URL provided by your vendor. Next, you apply the event tag to your ads.
 There are 2 types of event tags available: 
Impression event tags use impression pixel or survey URLs. When a creative is served with your ad, the impression event tag fires and the vendor logs the impression. Or you might use an impression event tag to launch a survey in a pop-up window.
Click event tags use click tracking URLs. When the creative is clicked, the click event tag fires and the vendor logs the click.
For the full guide on how to set up Event Tags in DCM, please seek more information at DCM Help Centre, where you can also find information about Event Tags in In-Stream and VPAID.  
Please make sure to test your tags after implementation.
Below are some screen shots from the DCM system with Advertiser and campaign tags.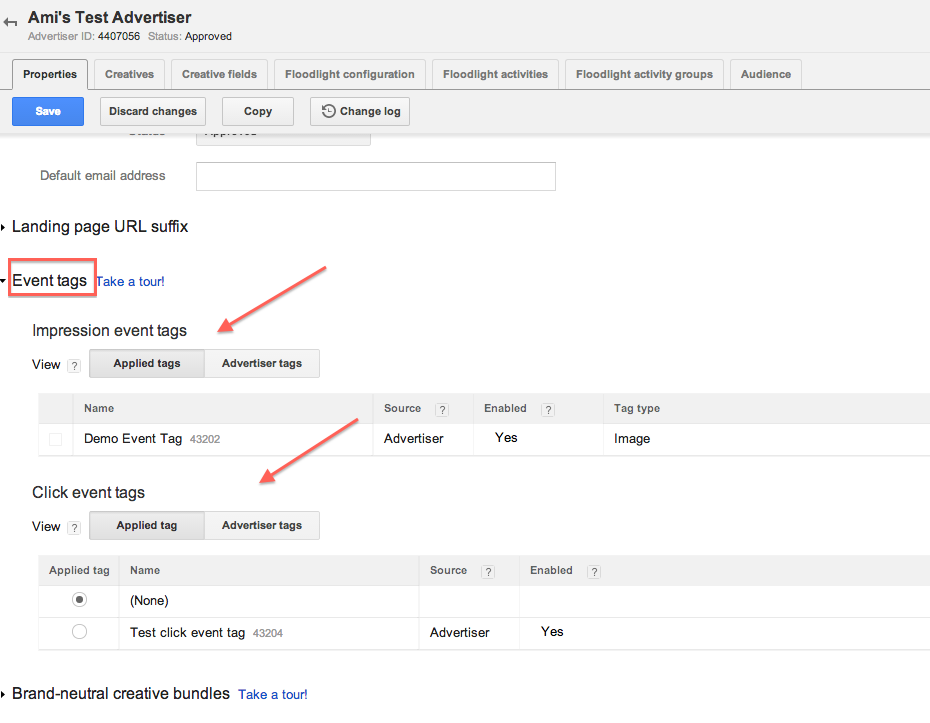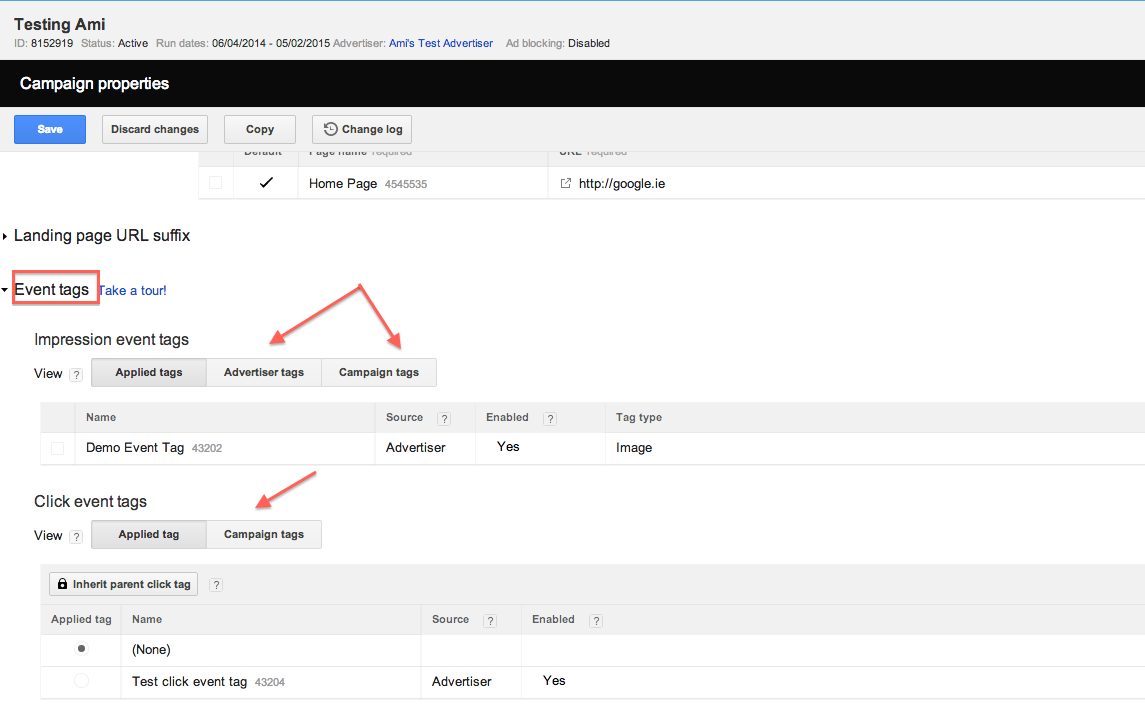 Event tracking in DCM - the DCM support team and your DCM contact person can assist you in regards to Event tracking. You will need the permission to do event trackings and have the DCM team's help to implement the tracking codes.
Please be aware to choose "image tag" and not "JavaScript" when implementing tracking pixels through DCM. 
Special tracking cases with DCM, if publisher is serving the creative:

Here is a screenshot of two placements that are setup in DCM as 1x1 Tracking pixels for placements that have creatives served by the publisher.
Usually, these placements are set up as 2nd placement in the example see red.
However this type doesn't allow 3rd party events to fire properly, therefore below is an example of how to setup and where to place Event tag, so it would work fine.
You can also ask the publisher to add the extra tracking pixel on their end if they are serving the creatives.

Remember to check in the AudienceReport system to see that the project is logging data as planned app. 4 hours after the campaign goes live.
Event Tag setup for 1x1Tracking placement