You can preview your survey widget from either the survey editor or directly on your website. You can preview from the survey editor at any time - but only directly on your website if you have installed the UserReport script.
Preview in the survey appearance section
You may also customize and preview the online survey to match the design of your website by adding your own logo and colors to the survey - you can do this by going to your media settings then selecting "appearance".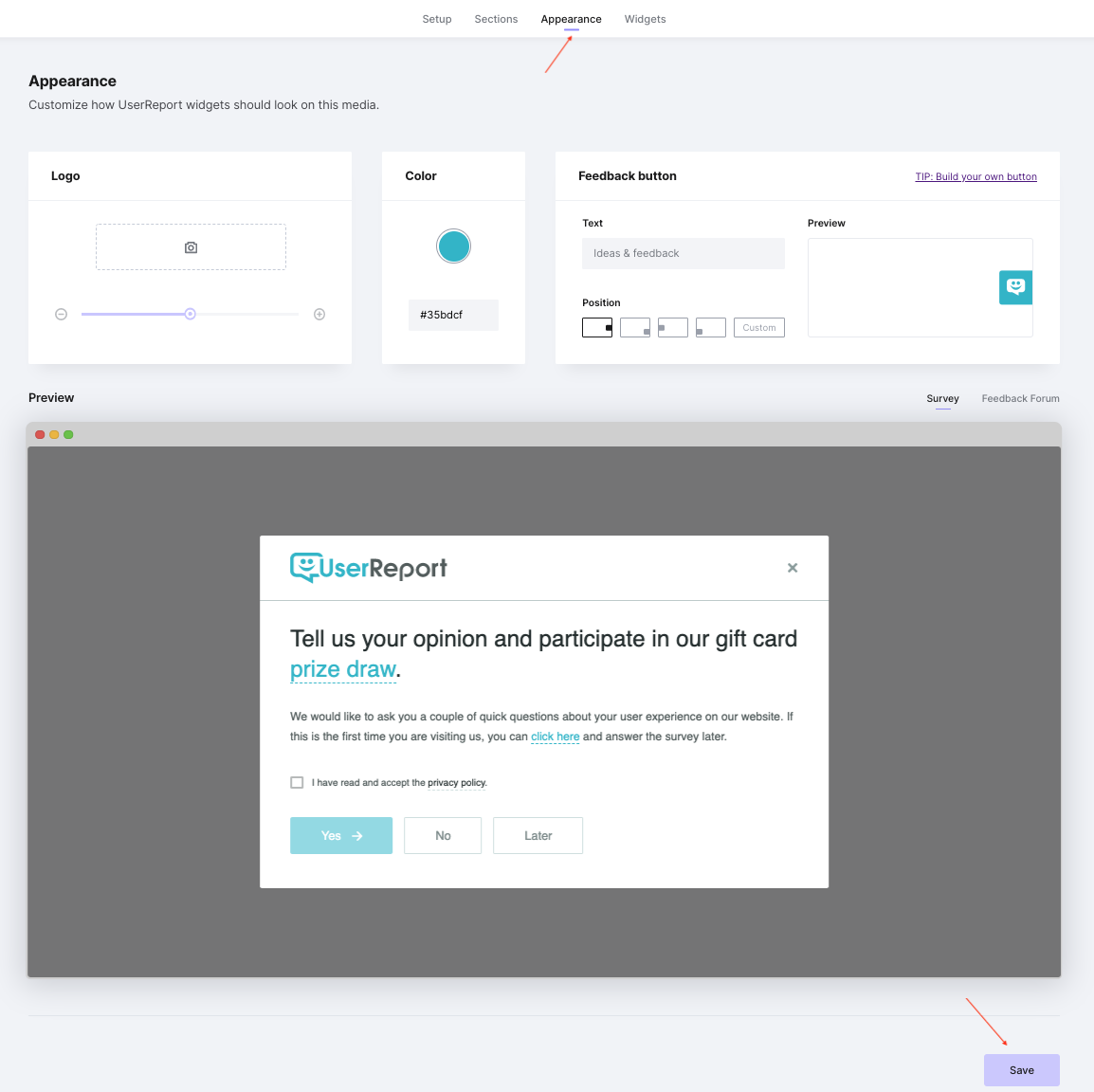 Preview the survey on your website
To force the survey widget to appear on your website, simply put ?__urp=test_invite after your website URL in the browser - like
http://www.mywebsite.com/?__urp=test_invite
 This will open your website and force the survey to appear for testing purposes – if you have implemented the script correctly. 
Please note that the survey runs in demo-mode when forcing it to appear using this method. This means that the answers won't be saved.
 Please notice that even though you installed the UserReport script on your website you may not be able to make the survey appear on your own website by just visiting the website. The reason for this may be that you are not inviting all visitors to take the survey but it's more likely that you are in a "quarantine" and therefore don't get invited to participate in your own survey.