Finally, you can push the audience you created to a platform of your wish.You just need to click on the "Push" section and select the platform you want to push your audience to.
Here, you are able to see the demand or supply-side platforms as well as data management platforms you can choose from. In this case, we have DoubleClick for Publishers (AdManager) available and we will choose this. Please remember that you will need to activate the audience in the platform later on. Finally, click on "Save".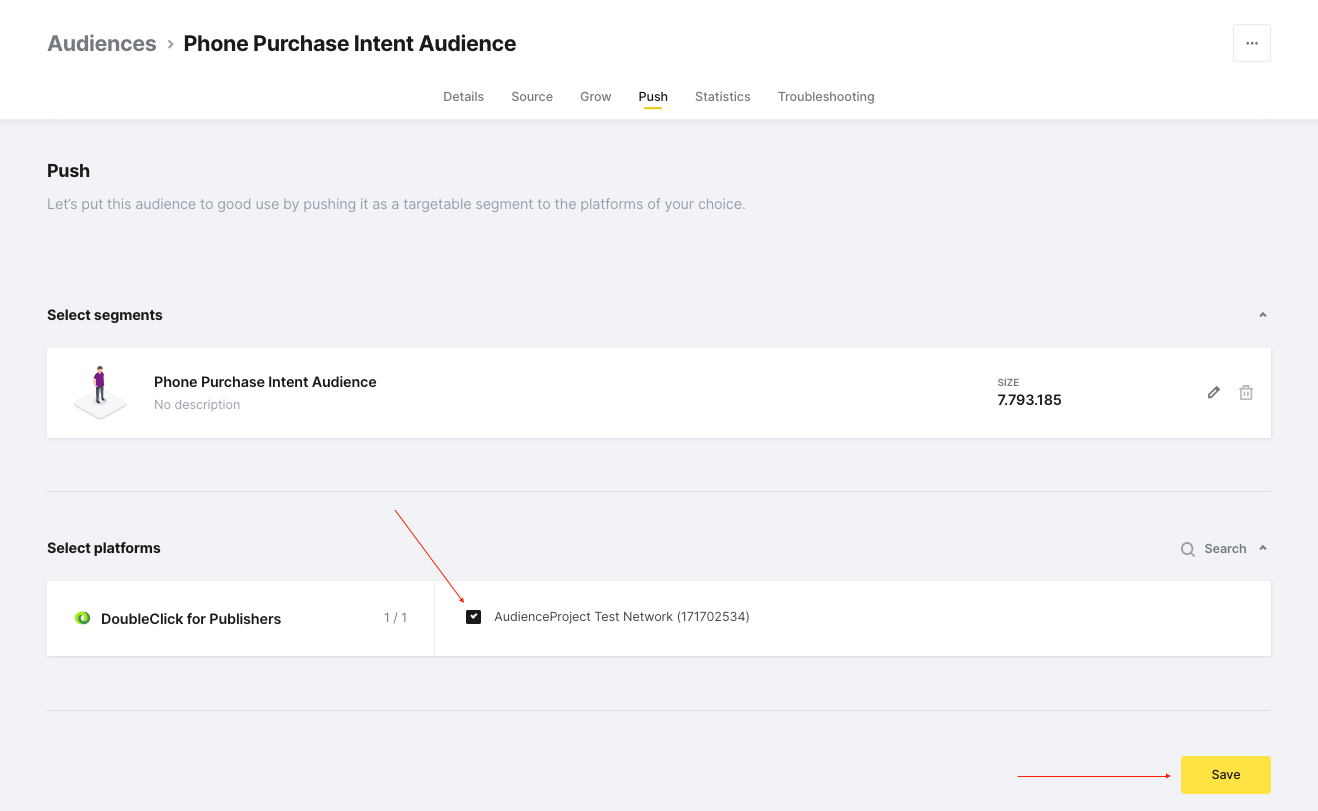 This is it, you have now created your audience and shared it with your chosen platform. Please note that in the "Statistics" section, you will be able to check the historical size of your audience, its columns and values and always get a weekly, monthly or yearly overview.