When you set up your AudienceHub account, your first step will be to create seeds. These seeds will be the sets of data with which you will create your audiences.
On the top bar of your interface, you can see the option "Seeds". Click here and then the "+ New" button to create a new seed.

You will now be redirected to a page where you can choose the source of your seed. You can either select to upload a customer file, for example an excel sheet, or pull in data from your Amazon S3 account or survey data from your UserReport account.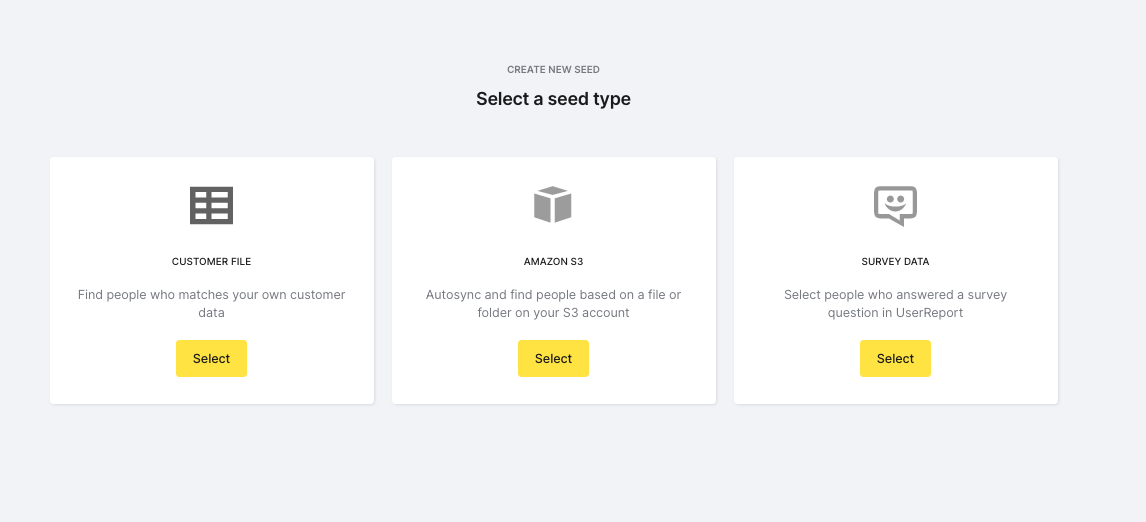 Typically, if you choose data from Amazon S3 or survey data from UserReport, your data has the possibility to be dynamic, which means it will be generated in real-time. This does not apply if you select, for example, an excel sheet in the "customer file".
You will find three different guides for all these three sources.