Intercept - how to set up a new intercept
Intercept - how to set up a new intercept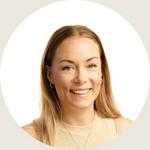 Updated by Amalie
Setting up an intercept survey
In this article, we will lay out a step-by-step guide on how to set up an intercept survey on your website. 
Before you start setting up your intercept survey, you will need to make sure you have tracked your campaign through AudienceReport. For instructions on how to do this, please click here.
Additionally, we recommend that you start your intercept survey a few days after the campaign starts. This is due to the fact that the survey will first be shown on the page view after the visitor is shown the campaign. If you start your survey the same day as the campaign, most people will not have had time to visit the site twice. Hence almost all survey answers will be collected from not exposed visitors. 
Once your campaign has run for a few days, and it is being tracked through AudienceReport, you are ready to set up the intercept survey:
Set up the survey questions in your survey tool. You may use the tool of your own choice. 
When setting up the survey questions, you will need to add "grp" to the hidden value field in your survey tool (Most survey tools have this option).The respondent does not see this field, but it passes on information on whether the respondent was exposed (in) or not exposed (out) to the campaign. This will allow you to make a brand lift study based on this survey.
Once the survey questions and the hidden value field is set up, log in to your AudienceReport account. When you are logged in, select "Intercept Survey" at the top. This will give you an overview of your intercept surveys.

You can create surveys by pressing "Add Interception" in the upper right corner. If the survey is already created, you may edit the newly created project by pressing the arrow going down next to the relevant project, and then press "Edit"

When you have completed the above step, you will be able to set up the survey specifications. 
In "Details" start by filling out the name of the survey and the survey URL. The surevey URL is the link that leads the respondent to answer the survey questions. 
Under "Required number of accepts", select the total number of accepts you want to have for your survey. Please note that this is not the same number as the number of completed interviews. If you need a given number of respondents to have completed the survey, you will need to set "Required number of accepts" slightly higher. This is because not everyone who starts taking the survey will necessarily finish it. 
Under "Distribution of accepts outside / inside target group" you choose how many of the interviewees should be exposed to the campaign (inside) and how many should not be exposed (outside). 
"Daily limit" allows you to choose the maximum number of accepts you want to collect on a daily basis.

Click "Audience" on the left-hand side and click the green "+" button to select the campaign and/or the tracking pixels relevant for your study. Once they are chosen, press "Add to interception" to finalize your choice.

Once you have chosen your Audience, press "Confirm" on your left hand-side or "Next". Here you are given the choice whether to start the survey immediately, or manually start it at a later point in time.
Remember to press "Save" at the end.
Lastly, once everything is set up, make sure that the intercept code snippet is implemented on the sites where you will want to run the survey and removed from the sites where you do not want to run the survey. Please see guide here.
Once the survey has run for one or two days, we recommend that you export your survey data to make sure your survey is being answered, and the hidden value field is being populated. 
Quarantined visitors
To avoid a visitor to your website being met with a survey every time he/she visits the site, we put a 2 week quarantine once a person is exposed to an invitation. This means that once a visitor accepts or rejects a survey, it will be quarantined, which means that this visitor will not be met with another intercept survey for at least 2 weeks. 
Check if everything works
From the intercept overview you'll be able so see if/ when the survey starts collecting survey accepts - use this to monitor that the intercept is live (this may take a couple of hours from when you set it live) and how well it performs.
You can also check that the intercept works and is live on your site by previewing it on your site: simply add "/#ics_f" to your websites url, for example: "https://mywebsite/#ics_f"
To verify that the script works simply visit this url via your browser. Once you accept your consent box you should be able to see the intercept survey invitation if everything works correctly. 
Understanding the overview: 
When you go to the overview of all intercept studies and click a specific title, you will be shown two metrics of how your intercept study is going. The first one shows the accepts divided into device types. 
Note that Intercept does not collect the answers to your survey - it simply enables that the invitation to the survey pops up on your websites when someone who was exposed to your campaign revisits your site. When someone accepts the invite, they are sent to the survey url you add when you set up the intercept.
Recommended Question Formulation
Intercept surveys allow you to ask your respondents the questions of your choice. Nevertheless, it might be wise to follow a few ground rules to make it as easy and intuitive as possible for  the respondent to complete, ensuring the highest completion rate possible and most reliable outcomes. 
Therefore we recommend following these ground principles when setting up a survey:
Be neutral when formulating your questions. Forget all your opinions and assumptions and try to be as unbiased as possible. This is important so not to lead your respondent to answer in a specific manner. Staying neutral will therefore be a cornerstone for ensuring the reliability of the survey. 
Be specific and use simple and direct language. Avoid using big words, complicated sentences, and questions that could have multiple meanings. Your question should be short, simple, and clear to ensure that all respondents understand it in the same way and the way the question was intended. 
Avoid incomplete or overlapping questions. Respondents can get frustrated, and data gets distorted, when your survey forces the respondents to answer questions in ways that does not completely fit them. For example if a scaled question does not contain a neutral, if they do not feel the options cover their answer or if multiple options do, but they can choose only one.
Break down big ideas into multiple questions. Deal with broad concepts that may mean different things to different people by breaking them down into multiple, more tangible questions. Don't give your respondents too many possibilities, and don't ask multiple questions in one.
If you are looking for inspiration for your intercept survey, please feel free to use, or draw inspiration from, the below questions. These are the standard questions we use for the brand lift studies executed by us: 
Which of the following brands of (product type) have you seen ads for recently?
If you were to buy (product type), which of the following brands would you consider?
Do you remember seeing this ad recently?
How would you rate the ad overall?
Did the ad make you more interested in buying (brand name)?