Connect your Google Display & Video 360 account to AudienceReport
Connect your Google Display & Video 360 account to AudienceReport
In order to connect your accounts, login to your AudienceReport account and click on your profile in the top right corner. Then click on "Account settings".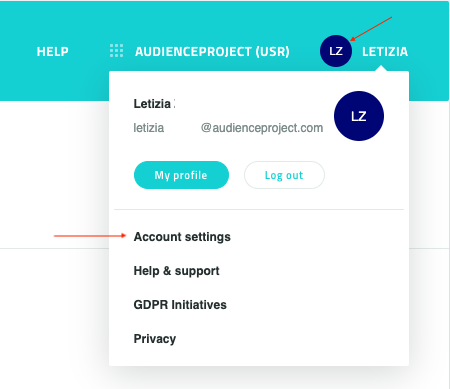 Once you are in the Account settings section, click on "Integrated reports" and then on the green "+" button to add your ad accounts and/or partners.

Then select Google Display & Video 360.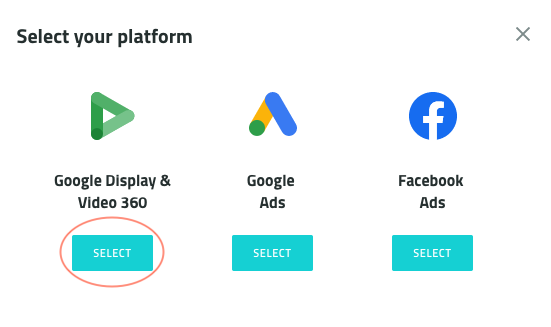 Once you have selected Google Display & Video 360, then you will need to follow these steps:
Step 1: Invite AudienceProject
Invite AudienceReport to your Google Display & Video 360 account. In order to do this, reach out to your CSM or support@audienceproject.com to get your account specific connection email. Then go to your Google Display & Video 360 account and select "User Management".

In the User Management tab, click on "new user".

Then you will need to fill in the AudienceReport email you got from your CSM and select the partners and advertisers you want to integrate with AudienceReport. Select the partners you want to integrate by ticking them off and copy their IDs. Finally, specify as role "Read-only level" and click on "save".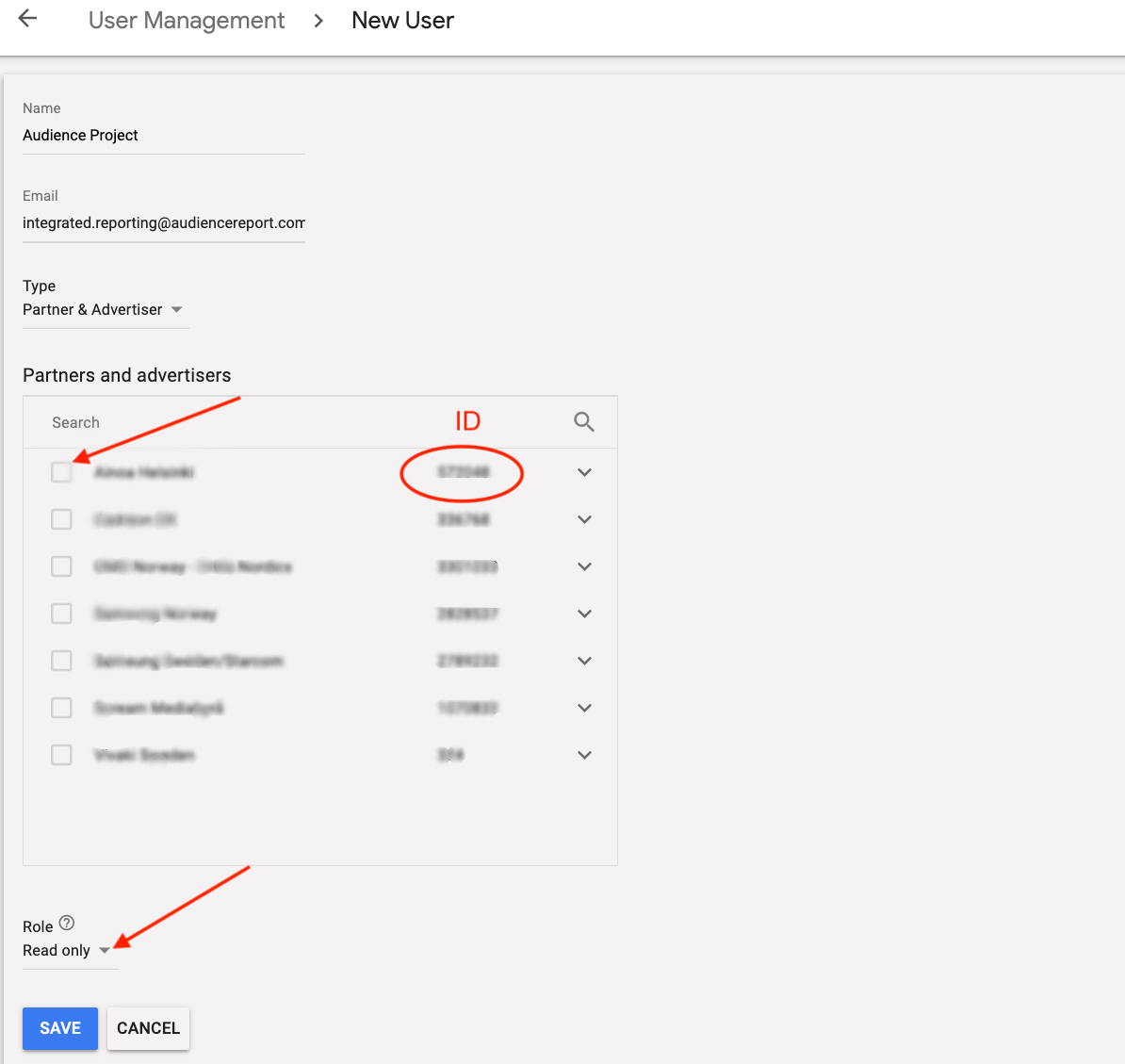 Now go back to AudienceReport. Click on "next".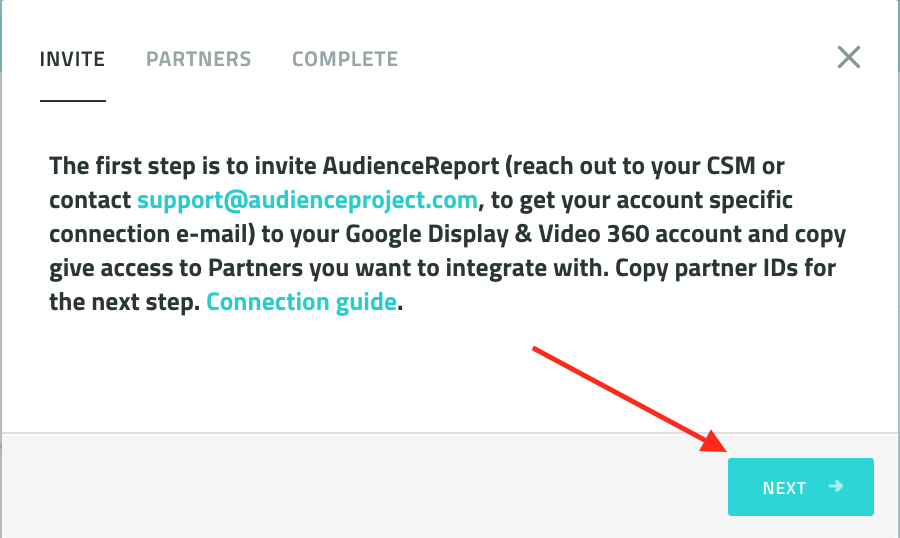 Step 2: Enter your partner IDs
Enter the partner IDs you selected in Google Display & Video 360 in the specific box in AudienceReport. Press the green "+" button if you want to add more IDs. Then, click on "next".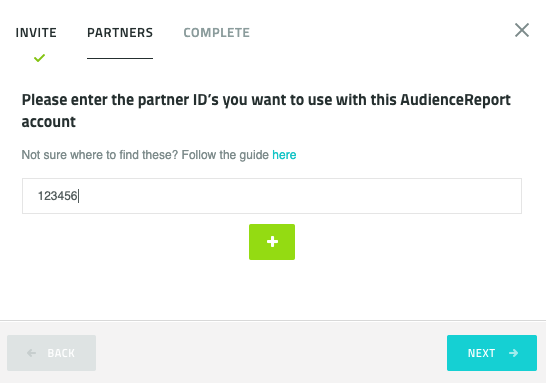 Please note that for security reasons, AudienceProject will need to review your request. Within 24 hours, the accounts will be connected and you will be able to check the integration's status in the Integrated Reports tab.
You are now ready to create your first integrated report! If instead you still need to connect your Facebook Business Manager account, check this guide.