How does the in-video survey work?
How does the in-video survey work?
The Brand Lift in-video survey is a linear VPAID creative shipped to the player through a VAST tag, that you can find in the "Launch" section of the interface.
Most video-players support VAST and VPAID (unless the player  is configured to disable VPAID creative), examples are  JWPlayer, Flowplayer, Video.js. Also, if the player supports Google IMA, it also means it supports VPAID 2 creatives.
Here is a Google-provided table of players that supports IMA.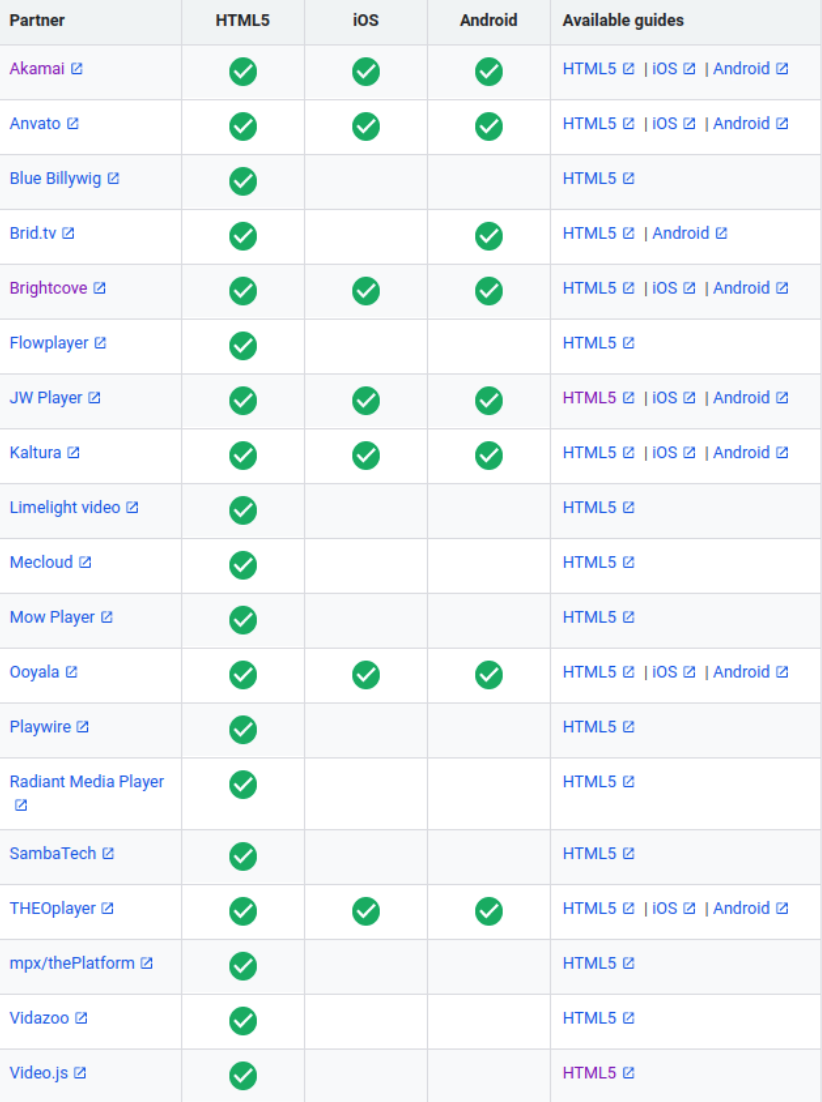 In case the video player does not support VPAID, it will process the next VAST definition if present, otherwise the ad will be skipped and the video stream resumed. Serving errors will be logged in the AudienceProject system.
Note on iOS fullscreen video
VPAID creatives can not be rendered in the Safari video player in fullscreen mode. Therefore, we disable survey from being shown in the case it is requested in fullscreen mode in Safari.
Technically speaking VPAID creative creates an iFrame inside the video player node that renders the survey itself. This setup makes the in-video survey independent from VPAID security mode.