How to share access to UserReport account
How to share access to UserReport account
When you create a UserReport account, you automatically create an organisation and you will become an organisation admin.
Please notice that in order to invite a user to join your UserReport account, you must have an "Organisation admin" access.
Then you need to click on the "Switch accounts" button on the top right corner, and from there click on "Manage accounts and users". 
Alternatively, you can just access www.admin.audienceproject.com and you will be redirected to your "Accounts" page.

There you will access the "Accounts" page. If you are using only UserReport, then you will see only the UserReport account. If instead, you are using other tools from the AudienceProject universe, for each product you will see an account, and here you will be able to share access for all your accounts with your colleagues. 
Click on the UserReport account and once you access the account details, go to users and click on "Manage users".

Now click on "+ Invite" and type in the email of the user you want to share your UserReport account with. You will then need to choose his admin role from a dropdown menu, please notice that there are four types of users you can choose from, each with a different role.
Limited user:

can only view, edit and delete Kits (UserReport premium product) for the accounts you grant them access to.

Regular user: can see reporting, see media details in read-only mode, can create, edit and delete Kits (UserReport premium product). This user won't be able to edit any media or modify the survey.
Account manager: can modify settings for each of the accounts you grant them access to. They will be able to edit everything from the media settings to the survey.
Organisation admin: this is the only role that can also manage user roles and permissions within your organization.
Finally, you can also include a personal message. Click on "Next".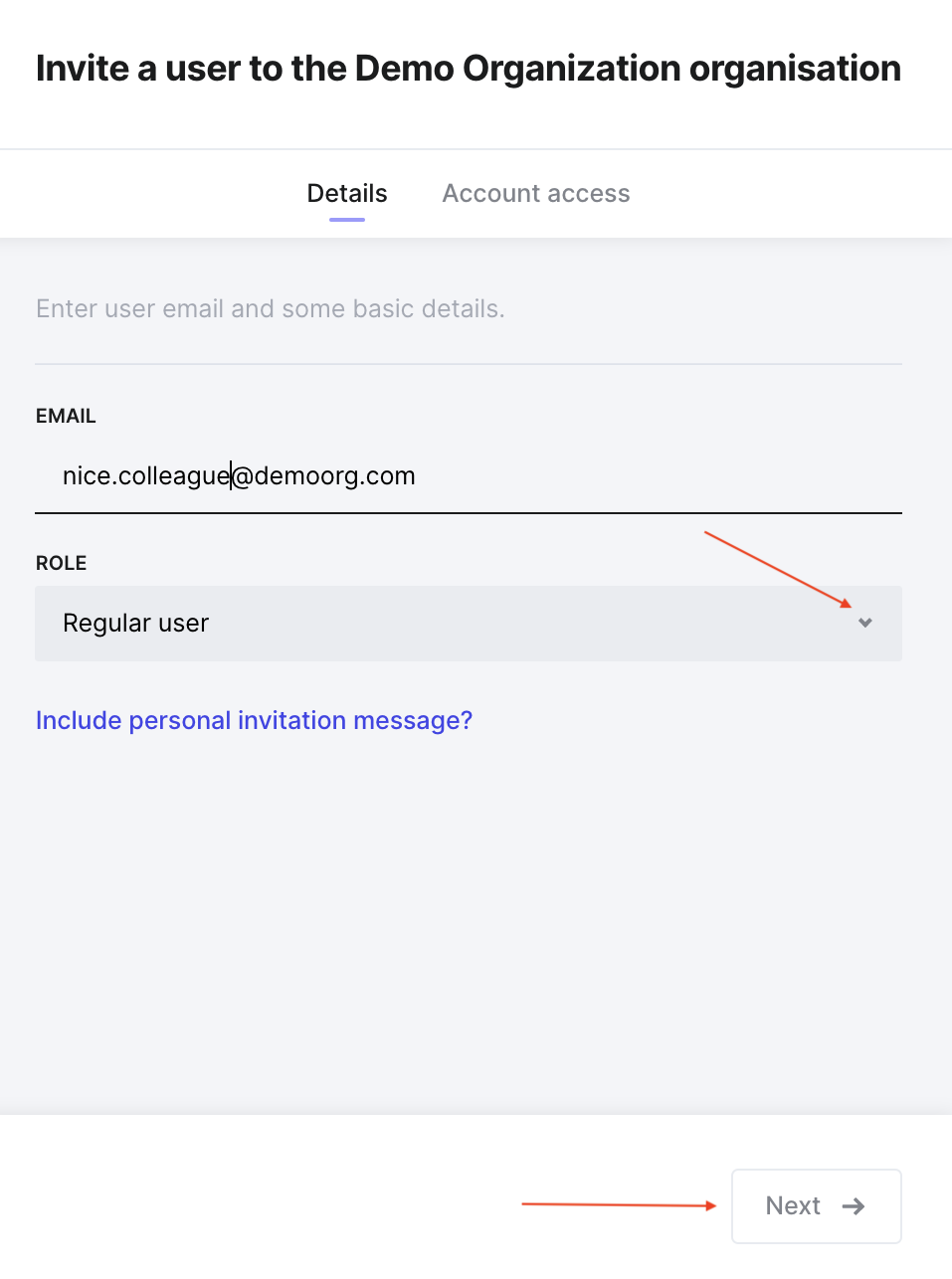 You will then need to select the accounts the user will have access to. Tick the account(s) you wish to give him/her access and then click on "Invite".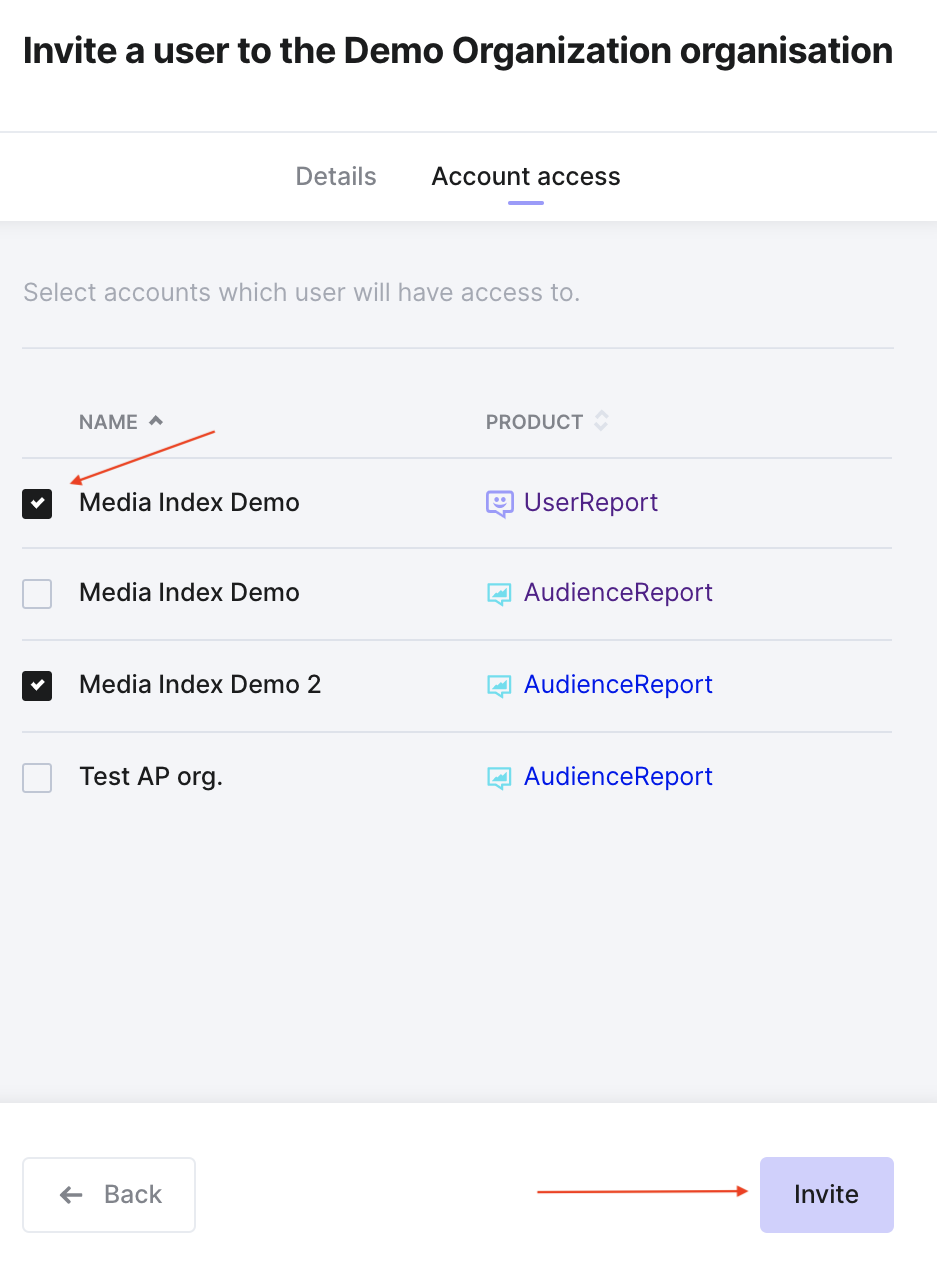 This user will automatically get an email from UserReport inviting him/her to create their own account in which the shared UserReport account will appear.
You may share your website with as many people as you wish.
Kindly be aware that if you are a Publisher client and have access to both the Premium version of UserReport and Kits, you will need to contact the Client Service team to receive help in regards to adding the correct user rights to your users and accounts, please contact: support@userreport.com to receive help.