How do I work with modular pricing?
How do I work with modular pricing?
Updated by Corina Alonso
To obtain more information about your billing plan, you can navigate to the "Billing" page in your profile menu, as seen in the screenshot below.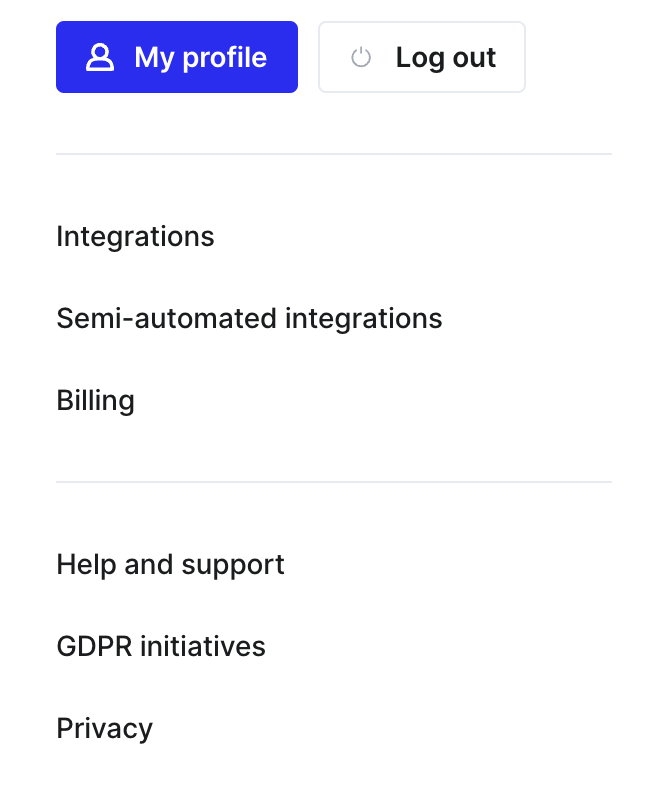 Billing page
The Billing page is divided into two main sections. The first section, Billing Overview, provides information about the subscribed plan and the enabled features. The second section, Usage Report, provides detailed information about billable impressions, as well as granular usage data per platform, item, and client (in case of an agency account).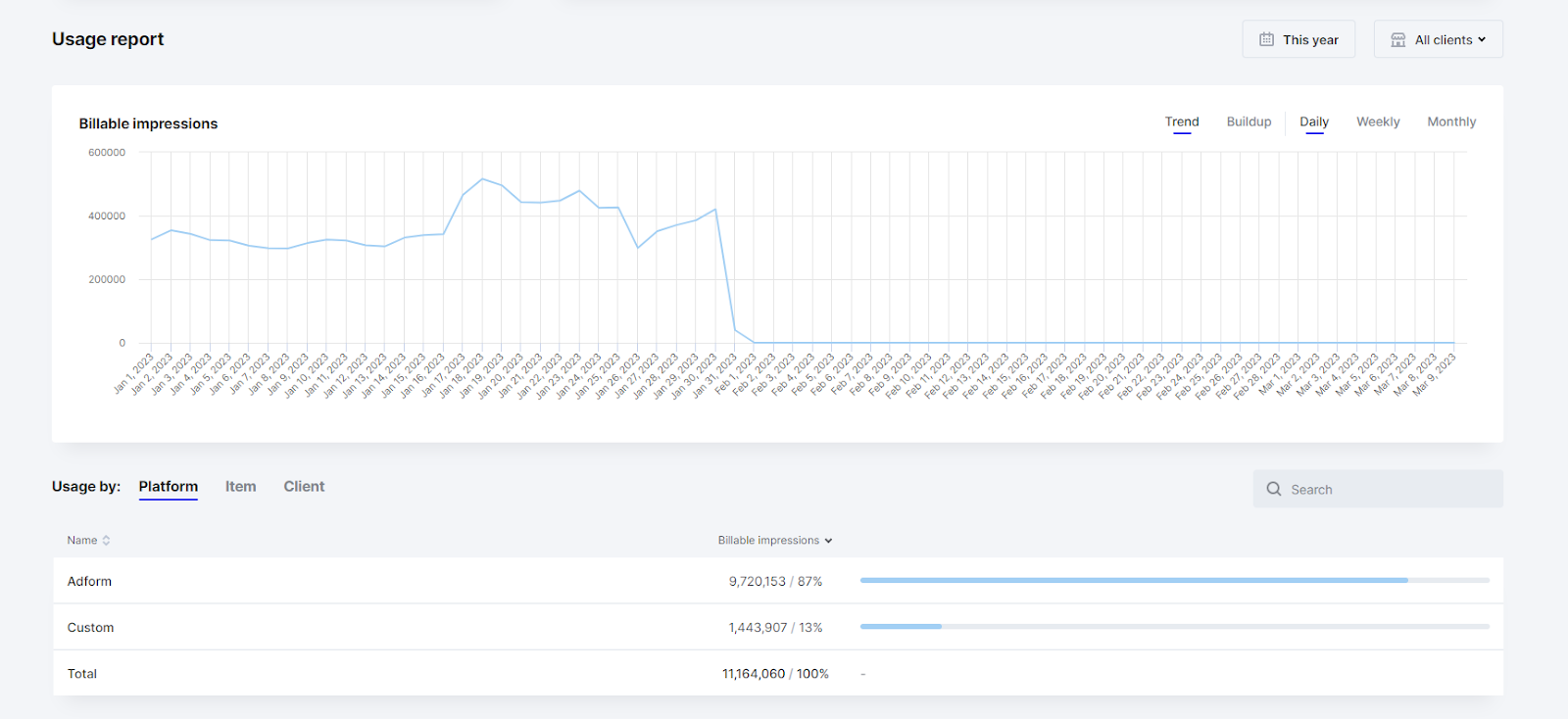 Billing Overview 
As explained in our article on modular pricing, we have implemented a new pricing model that depends on the number of Ad impressions. The billing overview displays the count of billable impressions (also referred to as ad impressions), which represents the number of times your ad was delivered to the end user. Despite a single ad generating various events from impression to video quartiles during its lifespan, it is considered a single billable impression since it is all part of a single ad delivery.
Read about modular pricing here.
Plan Details 
On the left-hand side, you can see the total count of billable impressions and the plan's expiration date.
Feature Overview 
On the right-hand side, you can see the features that are currently active in your account. A ✔ symbol indicates that a particular feature is enabled, while a ✖ symbol indicates that it is disabled.

Usage Report 
You have the ability to access trend and buildup charts that track billable impressions over time, and you can also examine impressions by platform, item, and client (if you are an agency user). Daily, weekly, and monthly trends and buildups are available for viewing, and you can select a specific timeframe to see all billable impressions during that period or the total accumulated impressions for your chosen timeframe.

You can further refine your analysis of billable impressions by platform, item, or client, using the available drill-down options. Moreover, a dedicated search box allows you to specifically search for a particular platform, item, or client.

In case you need more impressions or features, please reach out to your customer success manager or to support@audienceproject.com.