How to activate Email Collect
How to activate Email Collect
Activate Email Collect
It's very simple to activate the email collect feature and start collecting emails for your newsletter database.
Go to "Media", select the specific media where you want to collect emails and click on the settings wheel. Then click on "Widgets": in the "Survey widget" section you can now click on the on/off slider to activate the Email collect feature.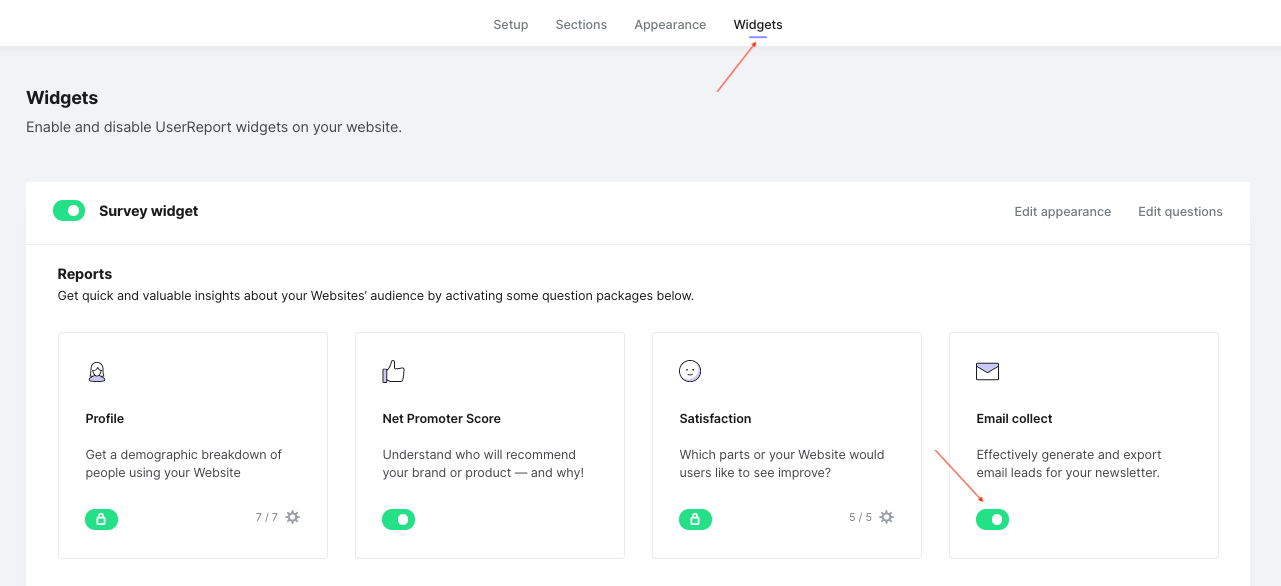 As an alternative, you can go to the report section and click on "Emails", then click on "Activate Email Collect".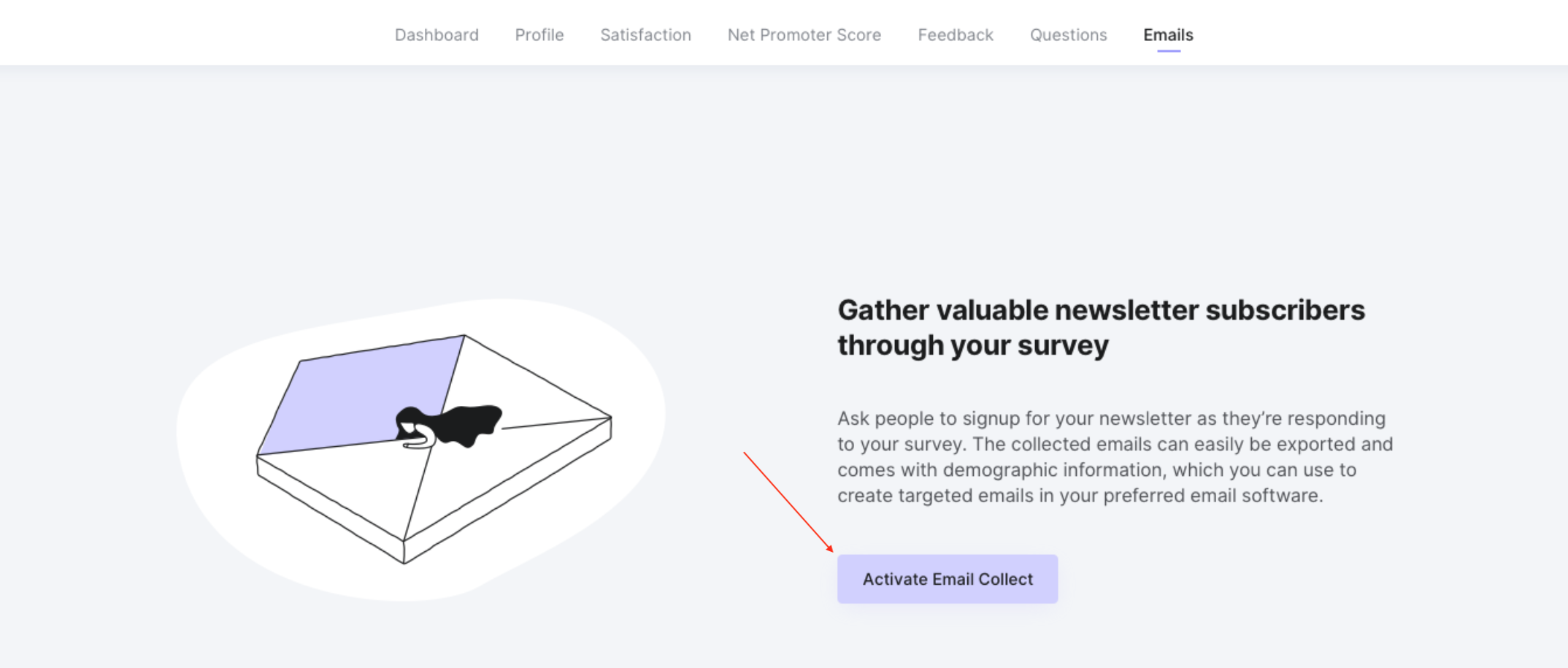 Remember to respect the user
Please remember and respect, that the emails you collect through the survey, should only receive newsletters sent by you. We also urge you to keep in line with e-mail best practices, always providing an easy-to-follow unsubscribe link.