Installing UserReport script on your website
Installing UserReport script on your website
Getting started with UserReport
If you signed up to UserReport and are unsure about what to do next, here is a video guiding you through the process of creating your media, implementing UseReport script and activating the survey and feedback widget. If you wish, you can also read our guide.
How to install UserReport script on your website
In order for UserReport to work on your website, you need to install the company-centric on your website. 
The script is sent to you by email, but can also be found in the media section: click on "Media" on the top left corner. Then find your website or app and click on the settings wheel.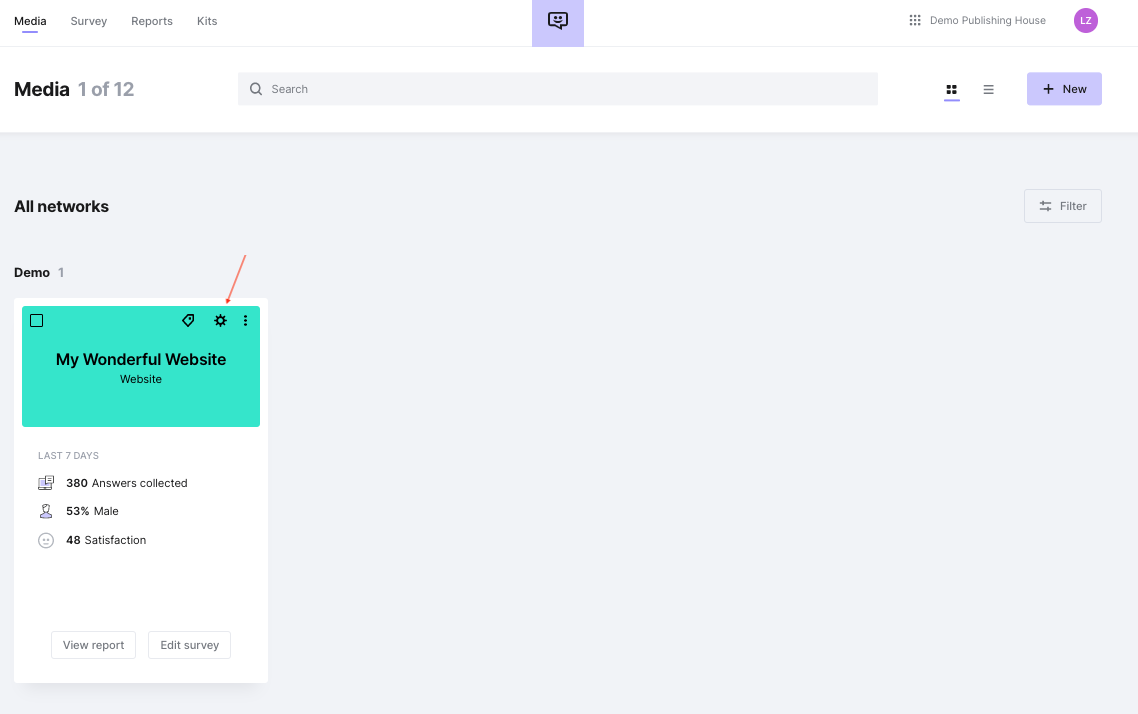 In the setup section, scroll down to "Install your UserReport script".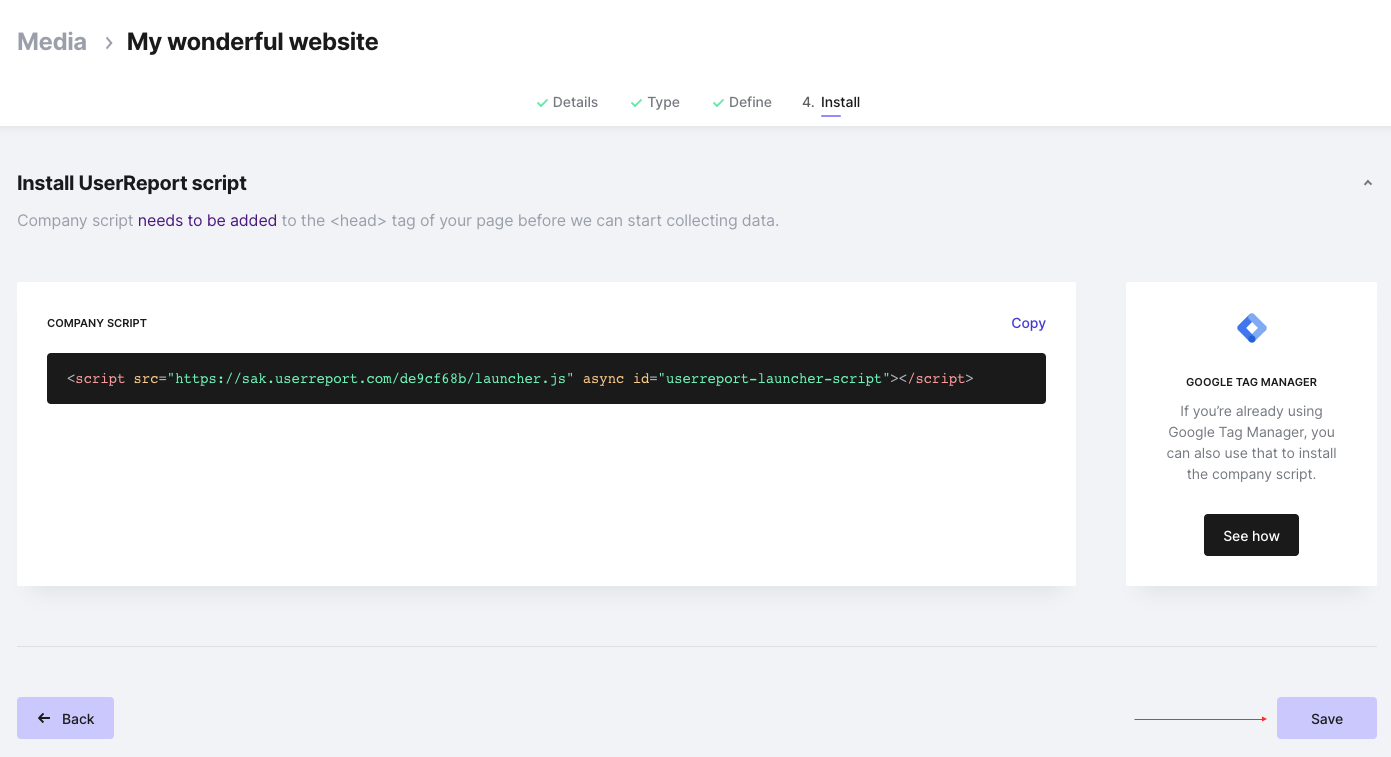 You will have to paste the script into the template of every page on your site right above the closing html </head> tag. 
It is very simple if you know how to work with HTML and templating. On most websites, you just have to paste the script into one single template in order for the script to appear on all pages of the website - much like it's the case with Google Analytics.
Please check our guide here to learn how to install the UserReport script in Google Tag Manager.
Test it 
It's very easy to test if your implementation works! Simply put  ?__urp=test_invite after your website URL in the browser - like http://www.mywebsite.com/?__urp=test_invite
This will open your website and force the survey to appear for testing purposes - if you have implemented the script correctly. Please note that the survey runs in demo-mode when forcing it to appear using this method. This means that the answers won't be saved.