Reporting of Addressable TV campaign
Reporting of Addressable TV campaign
The statistical method used in AudienceReport is sensitive towards tracking points with high traffic and low sample size (more correctly, biased samples will distort the numbers, but low samples often inherently suffer from bias). Addressable TV measurement will in many cases increase the sample sizes. In the possible scenario where IP addresses cannot be tied to households by the AudienceGraph, there will be no change in the report numbers.
However, increasing the sample sizes, using Addressable TV measurement, comes with a caveat. If the AudienceGraph ties several panellists to a household, we will assume that each of them was exposed and possibly lose some precision within the sample.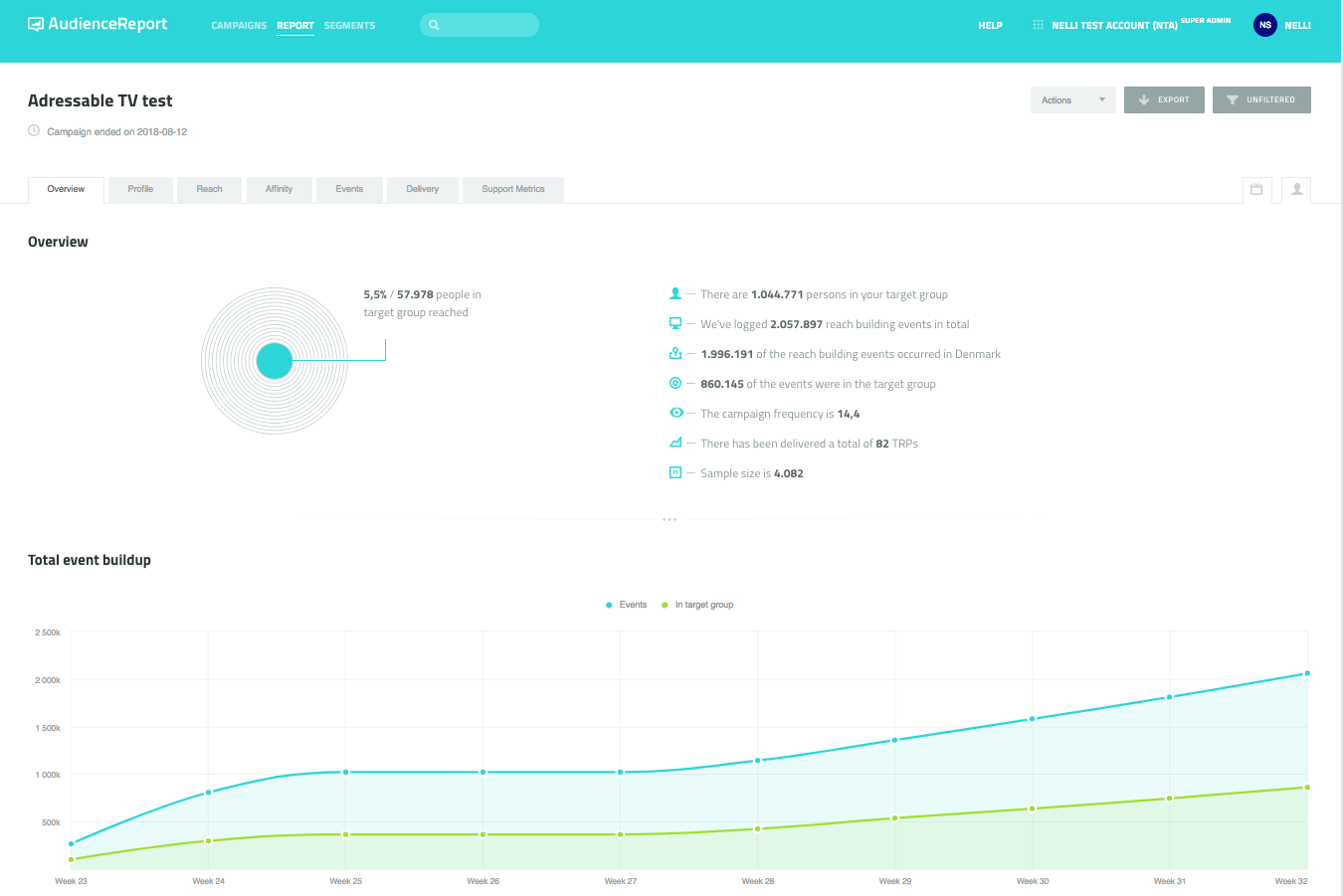 Under the "Delivery" tab, a device type ratio for your campaign can be seen and broken down further into the various device types.